21Vianet cooperates with NetApp to develop enterprise cloud market
DYXnet Group's parent company 21Vianet recently formed a strategic partnership with NetApp Inc., the global leader in hybrid cloud data management. Both parties will cooperate in the aspects of enterprise cloud virtual data center storage, hybrid cloud infrastructure and cloud integrated storage, creating innovative hybrid cloud solutions and infrastructure for 21Vianet's customers. They will also further develop the hybrid cloud infrastructure and services product line, focusing on the enterprise cloud market. This will be the first time NetApp Private Storage (NPS) and hybrid cloud services will be provided in mainland China through a partnership between a domestic and foreign cloud service provider – an important milestone on 21Vianet's path to become NetApp's top China partner.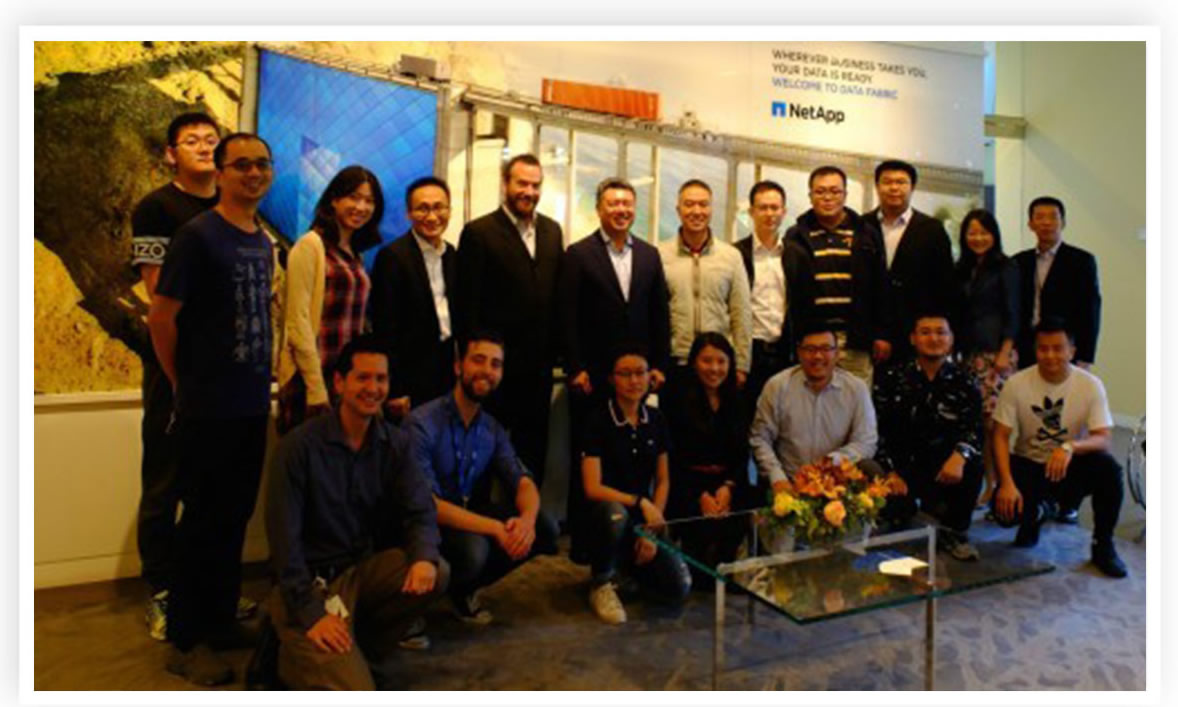 21Vianet's representatives visited NetApp's U.S. headquarter on September 21.
To meet users' stringent requirements for cloud computing, storage and network performance, 21Vianet launched an enterprise cloud virtual data center (EvDC) with core storage built on a series of NetApp FAS products, achieving seamless integration between the storage platform and 21Vianet's own platform. With its high availability, high-performance and highly-scalable automated deployment and data management, as well as its superior hybrid flash storage and acceleration, the EvDC is able to handle customers' transaction-critical applications and rigorous data processing, maximizing the long-term investment return for customers. The successful launch of the EvDC won recognition from the world's top optoelectronics manufacturers, automotive enterprises, SaaS cloud service providers and other renowned businesses.
In addition to the cloud computing innovation of the EvDC, the NetApp NPS hybrid cloud infrastructure solution jointly launched by 21Vianet and NetApp allows customers' critical data stored with NetApp to be hosted in 21Vianet's high-availability data centre. With NetApp NPS, customers can migrate their data at a low cost anytime and use a variety of functions and features to protect their critical applications. The most important thing is that NPS enables customers to take control of their data and enjoy the benefit of mature and reliable enterprise storage performance and other cloud services.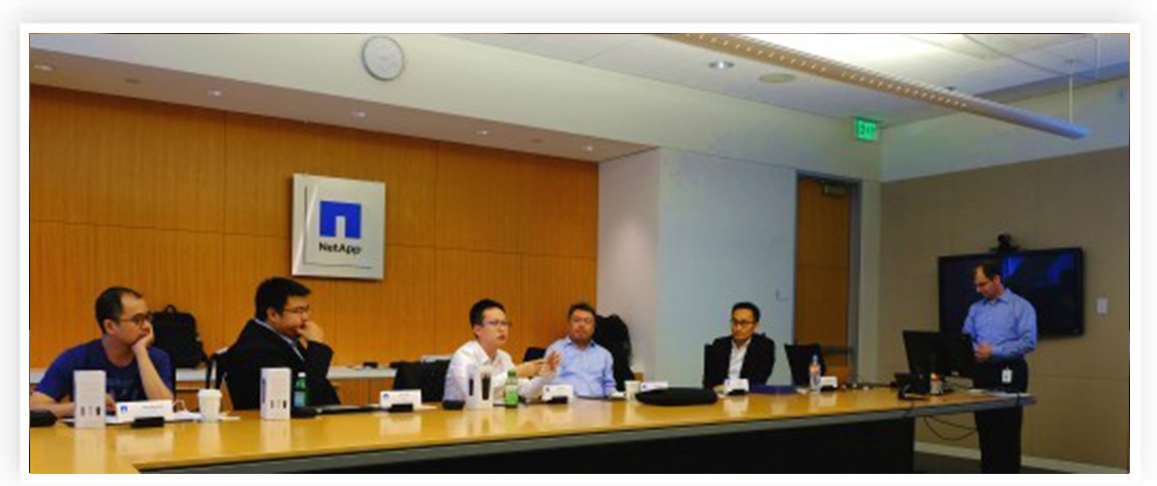 21Vianet and NetApp had an in-depth discussion at NetApp's U.S. headquarter.
This win-win cooperation between 21Vianet and NetApp will further promote the development of domestic and foreign cloud computing markets and accelerate the innovation of data management in the hybrid cloud era, delivering innovative solutions that put the customers in control. Moving forward, both parties will dedicate their efforts to launching more new solutions and hybrid cloud products in the enterprise market, creating further value for customers.