Lap Man's contribution to CUHK Entrepreneur Day Gives Hong Kong's ecosystem of innovation a boost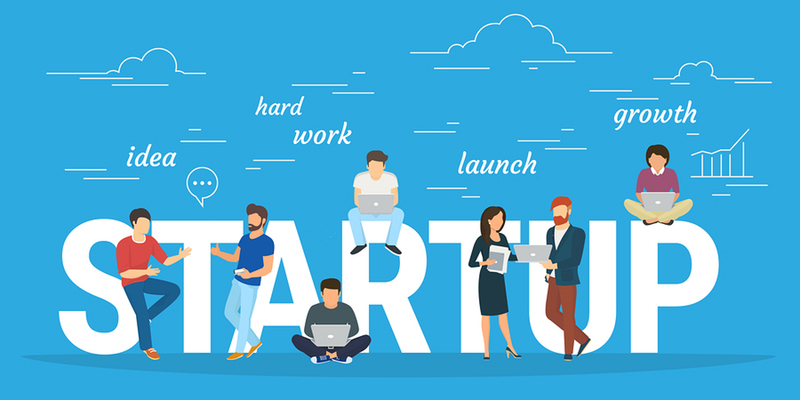 Hong Kong needs to encourage innovation at every level to become more competitive.
That was the message from DYXnet Group Founder & CEO Lap Man, who is well known as a role model to budding entrepreneurs locally and further afield.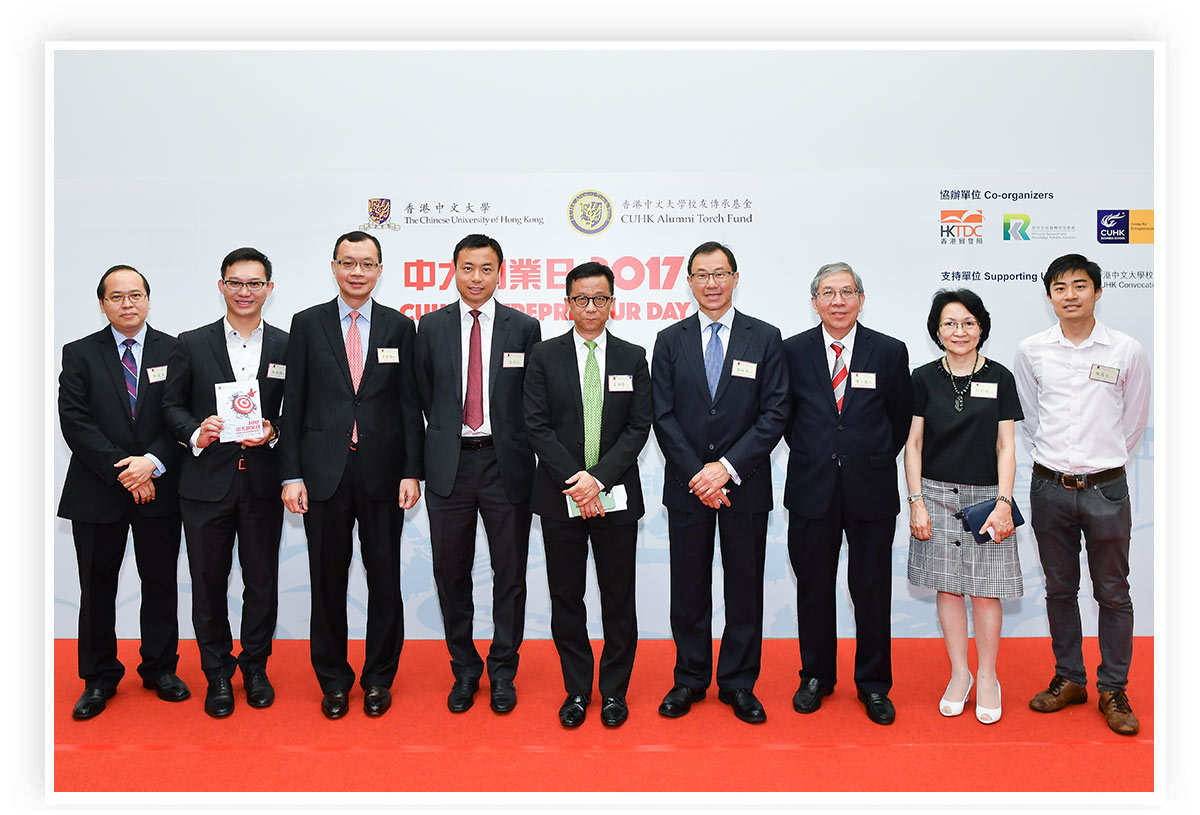 Guests pose for the camera at the CUHK Entrepreneur Day opening ceremony. DYXnet Group Founder and CEO Lap Man is pictured fourth from left.
His latest contribution to engendering a spirit of innovation was in agreeing to appear as guest speaker at the Chinese University of Hong Kong Entrepreneur Day (CUHK E-day) last Friday and Saturday.
Lap Man also served as one of four judges presiding over the CUHK Entrepreneurship Competition finals, which reviewed business plans submitted by up-and-coming talent.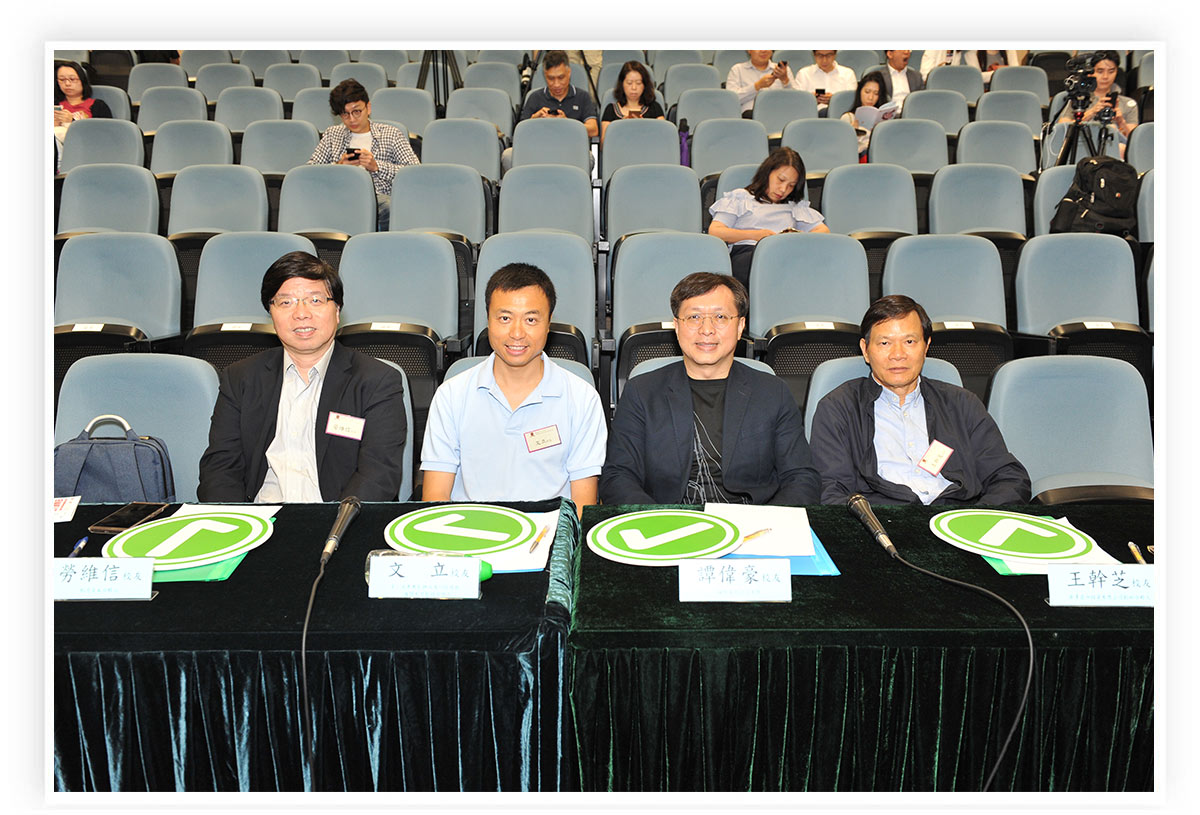 Four judges look up for the camera while reviewing business plans.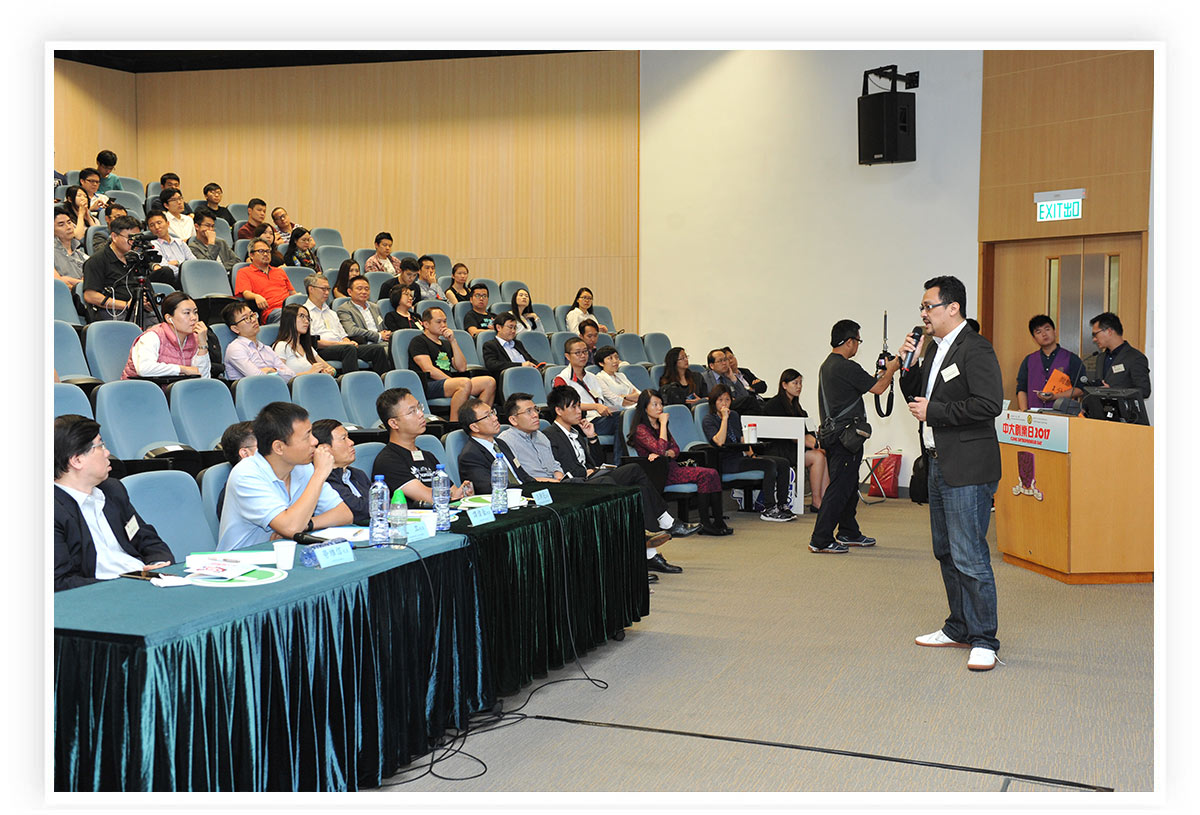 Contestants present business plans for the judges to examine and assess.
The outcome was a Memorandum of Understanding (MoU) signed between Lap Man, his fellow judges and the five winning teams. They were DurianBB Limited, Health View Bioanalytic Limited, Racefit International Company Limited, Shenzhen Jfun Technology Co Ltd and Smart Turn International (Asia) Logistics Co Limited.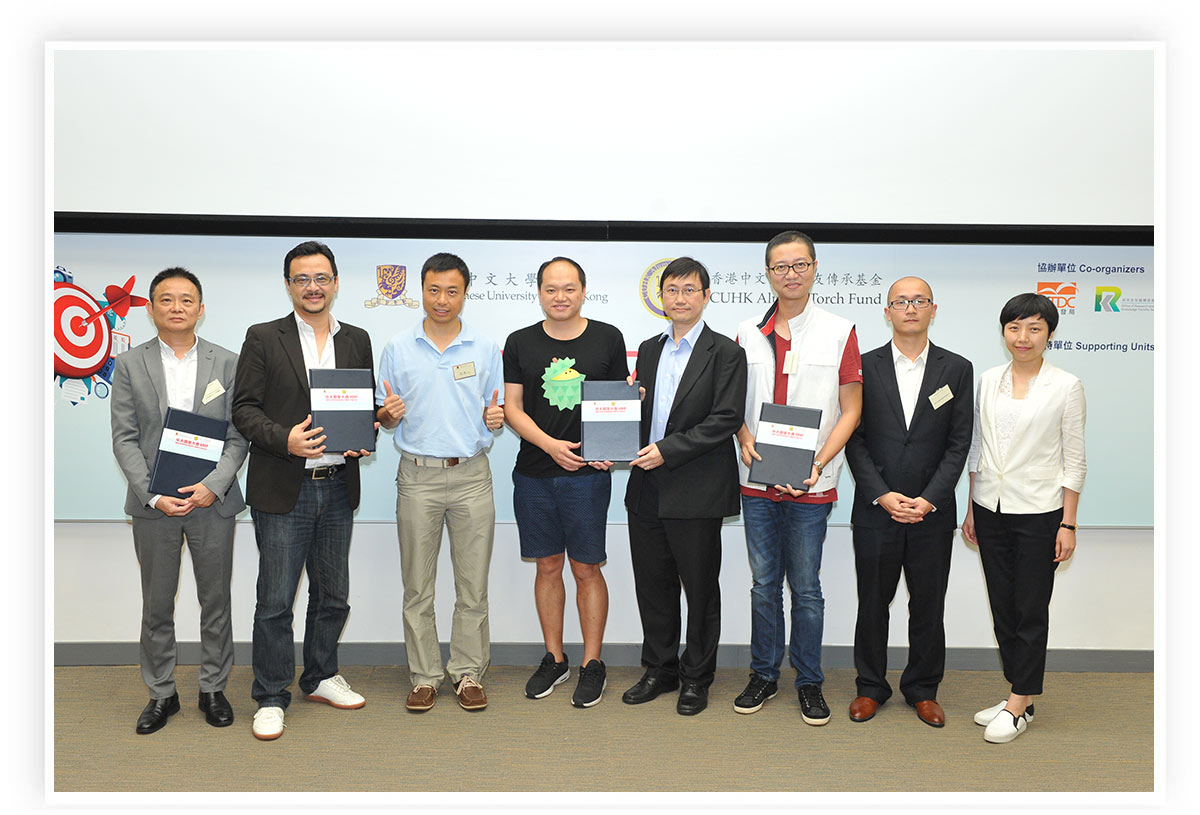 Lap Man signs an MoU with five winning teams before posing for the photographer.
And he took part in the "Investment, New Opportunity" seminar to offer insights into what investors look for when considering start-ups to support.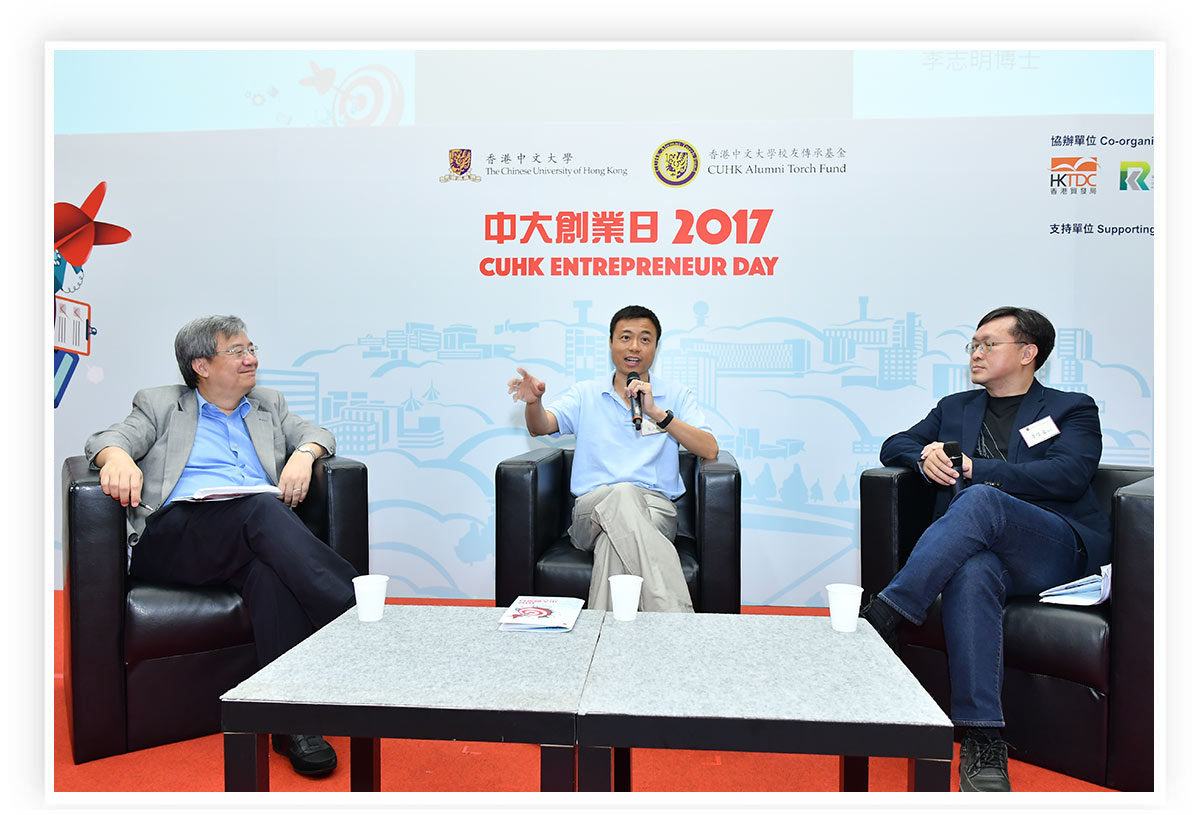 Lap Man serves as a guest speaker during the "Investment, New Opportunity" seminar. Also pictured are speaker Samson Tam Wai-ho (right) and moderator Lee Chi-ming (left).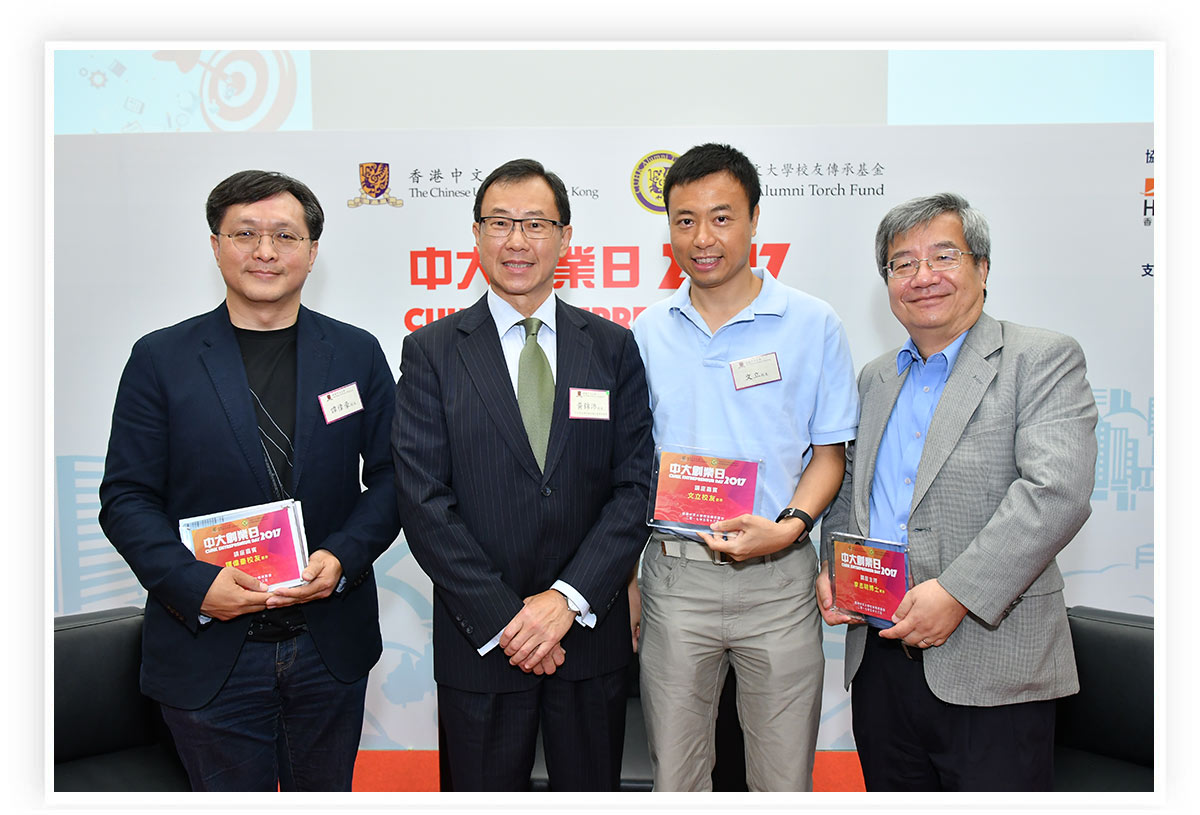 Lap Man and guests each receive a crystal trophy from Wilfred Wong Kam-pui (second from left), an executive committee representative from the CUHK Alumni Torch Fund.
The annual CUHK E-day serves as an information exchange for CU students, graduates and entrepreneurs, and comprises an exhibition and seminars, as well as consultancy.
Lap Man said: "Business models submitted by the CUHK Entrepreneurship Competition winners were so sound and appealing that myself and the other judges were keen to sign the MoU immediately after the event. I was thrilled to be part of CUHK E-day because it showcased our next generation of entrepreneurs at a time when Hong Kong really needs to encourage innovation at every level to become more competitive."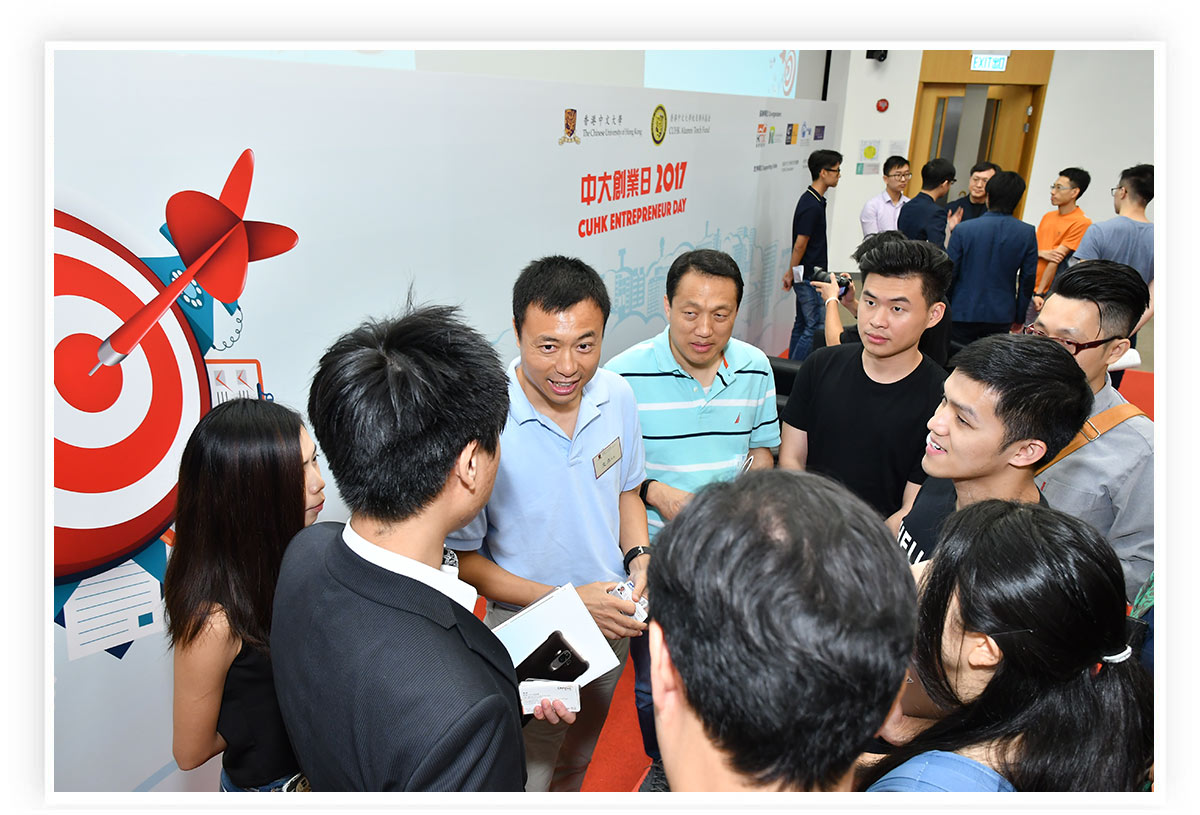 Lap Man shares views with start-up entrepreneurs after the seminar.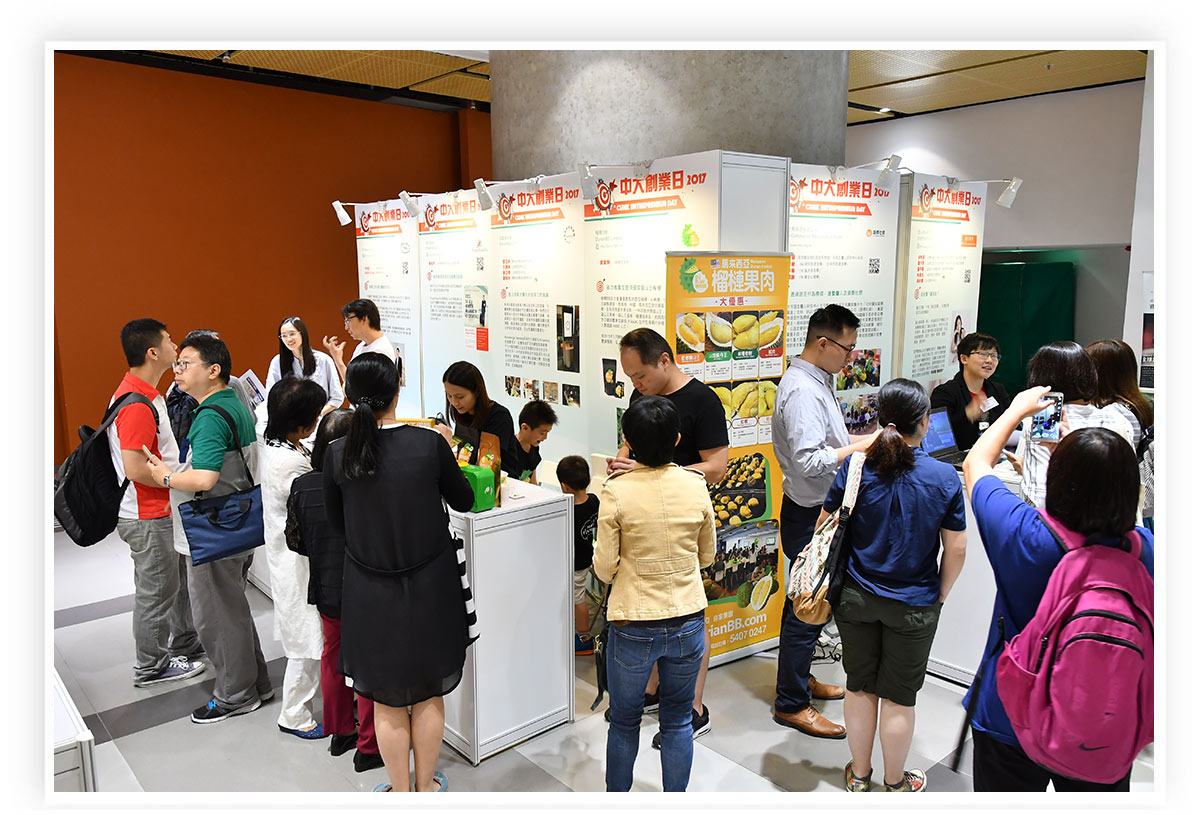 The annual CUHK E-day featured an exhibition enabling entrepreneurs to showcase their products and services.
Last October, DYXnet Group was gold sponsor of Elevator World Tour™ Hong Kong staged by Startupfest – a gathering of the world's best entrepreneurs, founders, investors and mentors – and the Hong Kong Science and Technology Parks Corporation.
Each of 100 up-and-coming entrepreneurs fronting start-ups gave an "elevator pitch" on their ideas while in a lift in Hong Kong's IFC building – and Lap Man served as a judge to assess their propositions.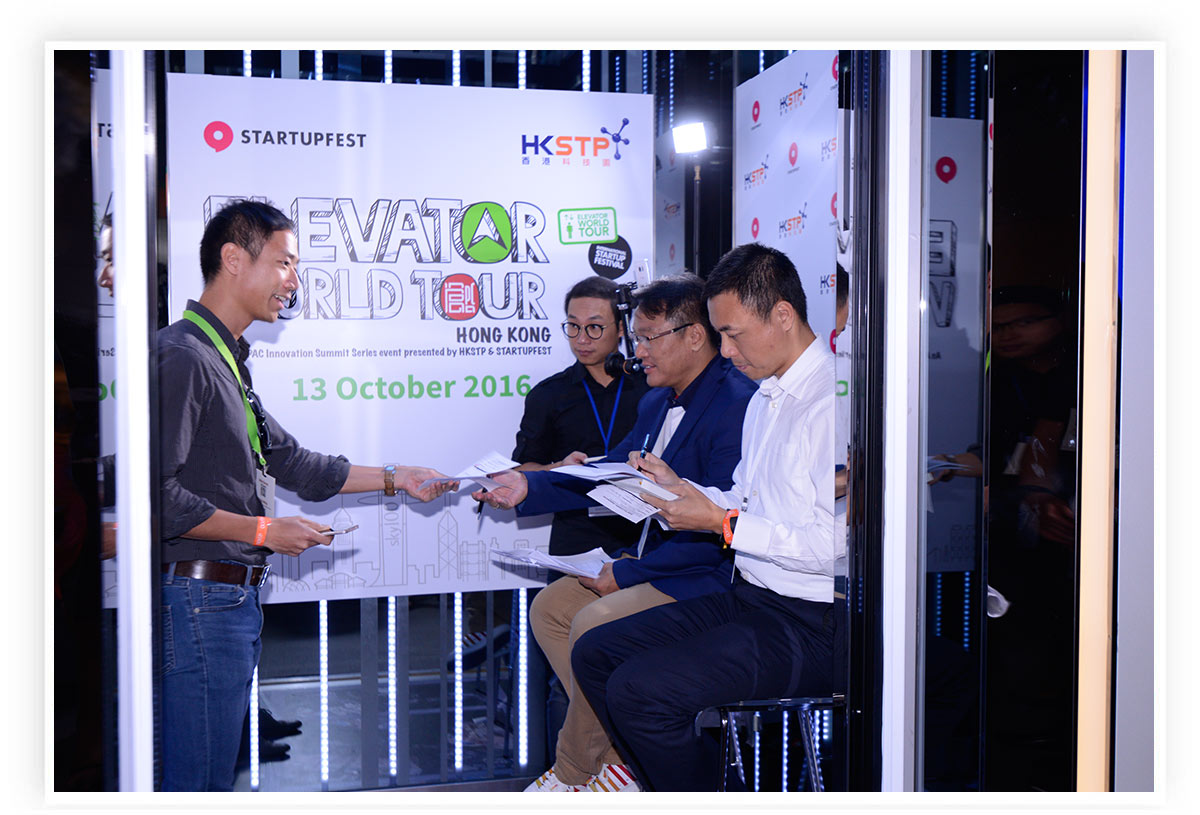 An "elevator pitch" describes how a business idea can be outlined in the very short time an entrepreneur has a captive audience.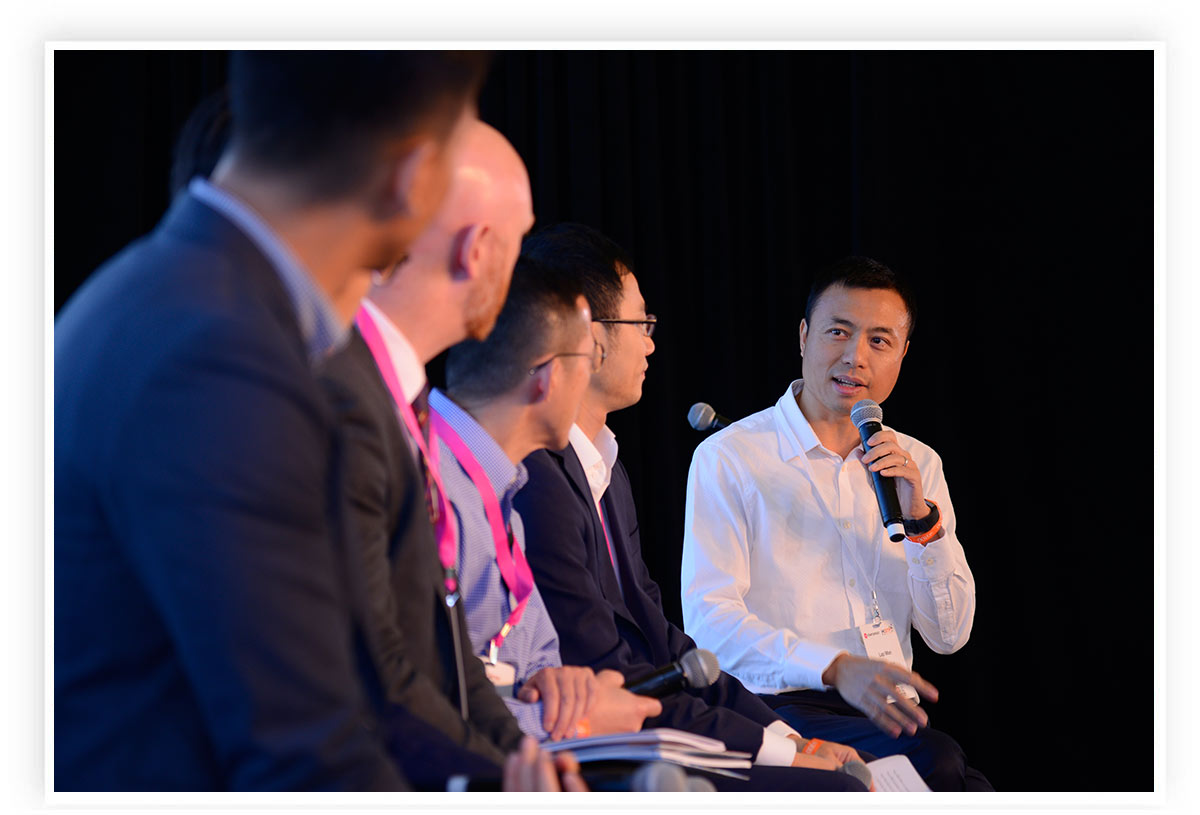 Lap Man (far right) serving as moderator for a panel discussion on "MNCs and Start-ups: Conflict or Collaboration". This involved speakers from DBS Bank, Global Sources, Gobi Partners, KPMG and SPD Silicon Valley Bank.
He became an "angel investor" after selling off various of his interests in DYXnet Group in 2014. This enabled him to get start-ups off the ground such as the Anlai contact center service provider, the Can Dao O2O platform for restaurant chains and the Delivery Republic food-delivery enterprise.
Others were the Haoju property service platform, HKTaxi, Hong Kong's most popular taxi-calling app; and iRent, a leading foreign-student hostel-renting platform, as well as the Yiwole home design platform.
More recently, Lap Man was co-founder of Beyond Ventures, a fund established to revitalise Hong Kong's ecosystem of entrepreneurs and venture capitalists eager to invest in new ideas and local start-ups.
When asked about business success factors, he said: "I believe passion, focus and perseverance are three key words to keep uppermost in mind when getting a start-up off the ground. And I now hope the Beyond Ventures Fund I formed with like-minded partners will help provide a boost for Hong Kong's ecosystem of innovation."