Celebrations fit for heroes after our most triumphant year to date!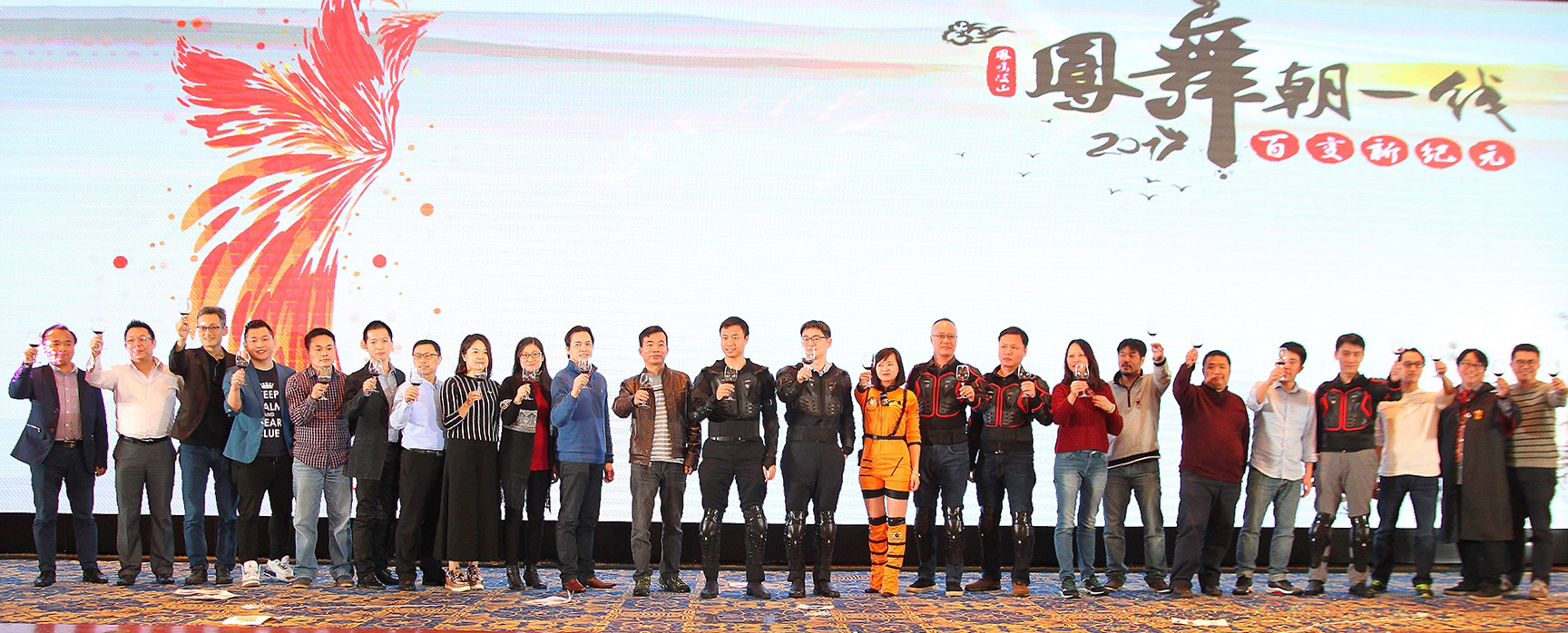 Colleagues celebrated DYXnet Group's most successful year so far at annual dinner events in Hong Kong, Beijing, Shanghai, Taipei and Guangzhou in late February and early March.
Revellers were told they had hit the highest sales, revenue and net profit scores since the Group was born back in 1999.
Founder and CEO Lap Man outlined our achievements before describing how the company faces a future of "embracing innovation and excellence to strengthen our brand as an industry leader".
Each event was based on the "Singing Phoenix of Qishan" theme, symbolising how DYXnet regards employees as its most precious asset.
We also believe the legend – as told by the revered Discourses of Zhou in Guoyu book – illustrates how we work together as one happy cohesive team.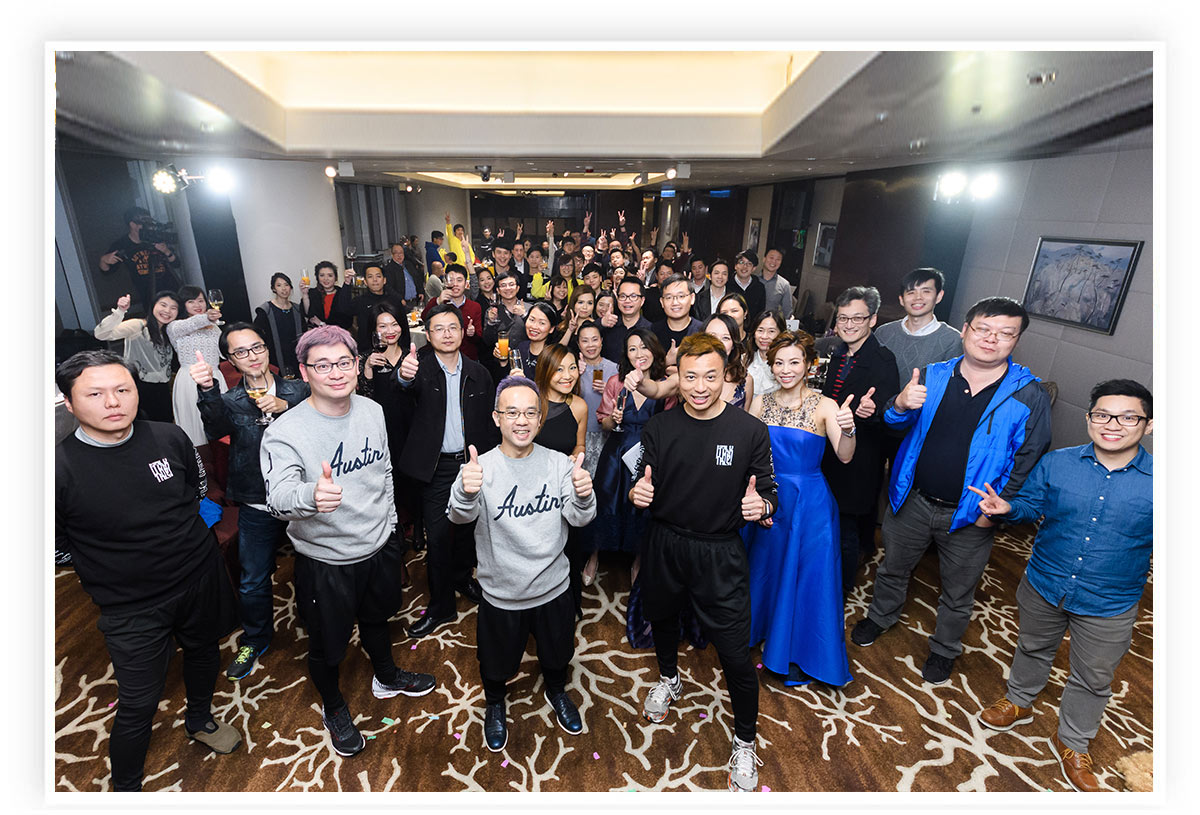 Working together as one happy cohesive team results in a succession of amazing achievements.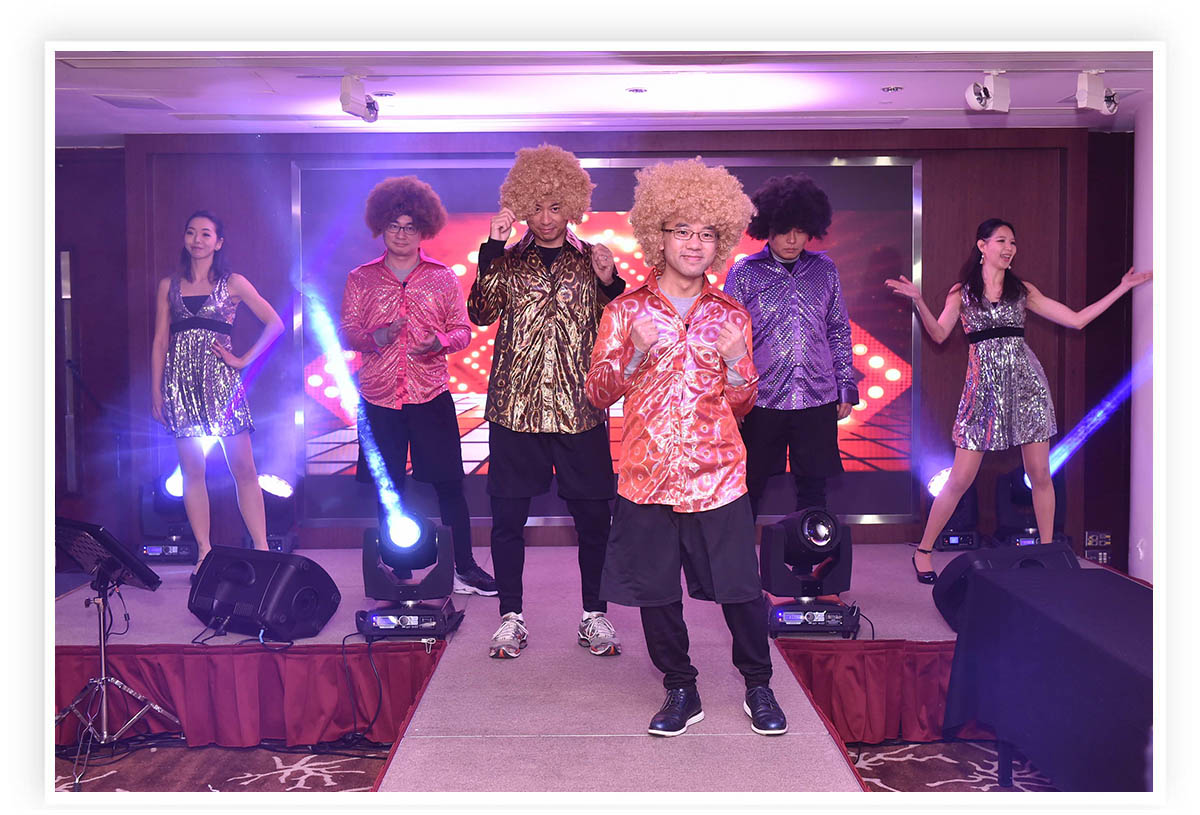 Management perform with 80s pizzazz at Hong Kong's annual dinner event.
In fact, members of the management team wore costumes at the events as an energetic representation of the theme.
Competitions and performances encouraged partnership between teams that rarely come into contact with one another during the course of work.
Hong Kong's event was entitled "Singing Phoenix of Qishan @ DYXnet's Amazing Dance" and featured a dazzling dance performance dubbed "Chok Chok Chok – The King of Poses".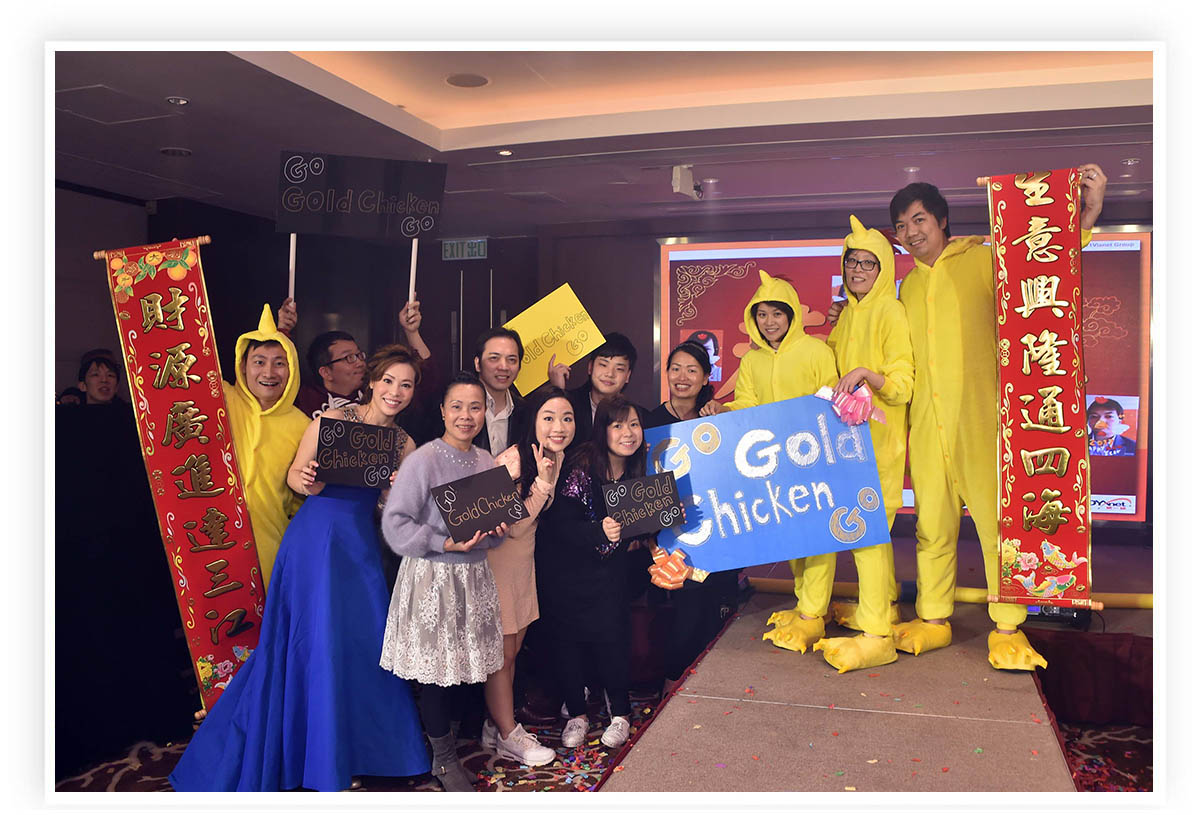 The "Go Gold Chicken Go" act staged by the Contract & ERP Management, Legal & Finance and Direct Sales departments scooped an award for best performance, plus the "King of poses" title for generating energy and excitement.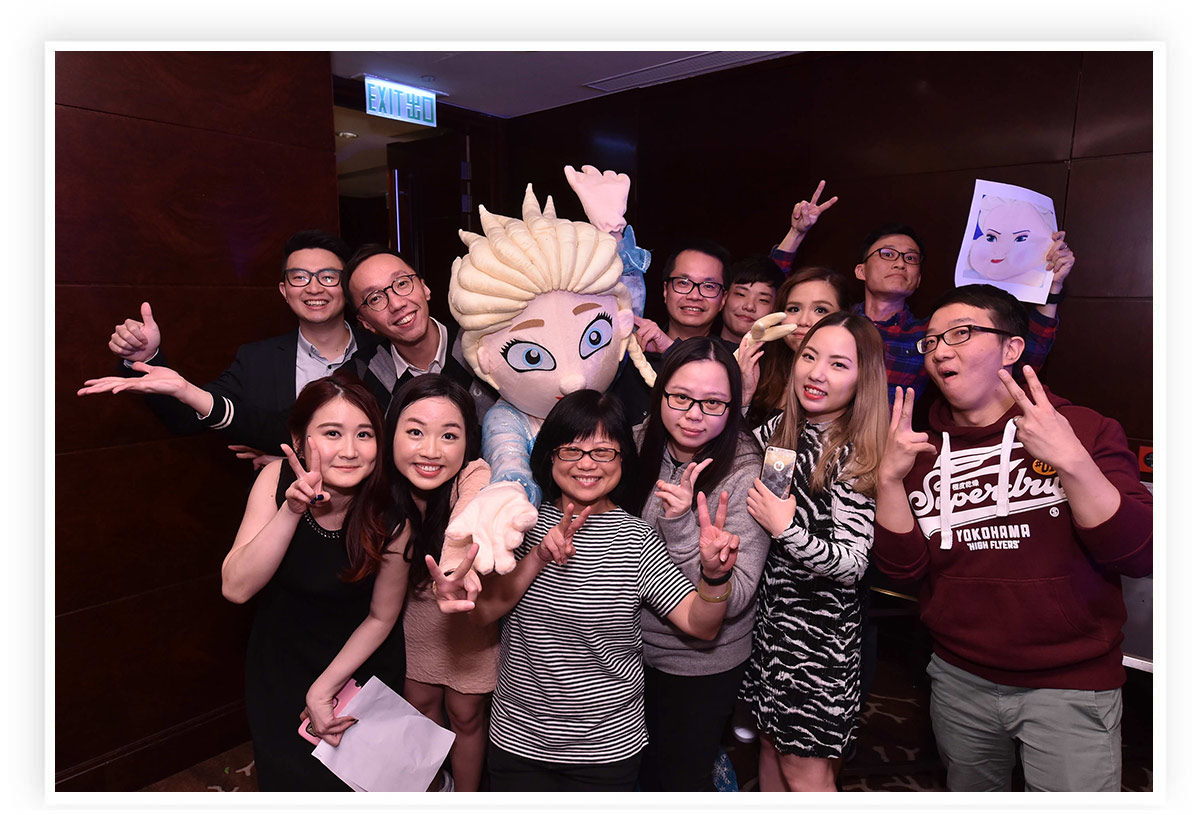 One contestant generated warm praise for playing Elsa from "Frozen" and singing "Let It Go".
Every staff member dressed military style when the North China's office staged the "Singing Phoenix of Qishan @ Military Night" featuring a fabulous fashion show, dancing and comedy.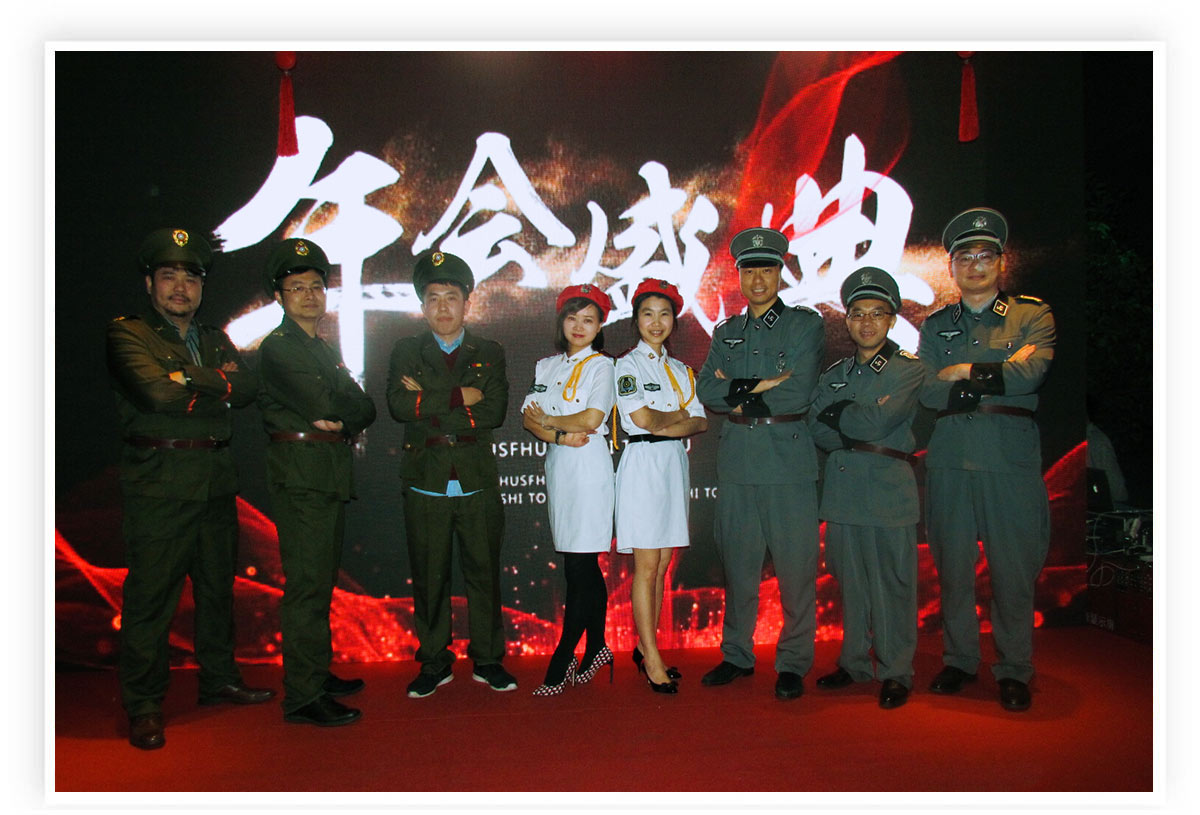 Management adopts a military bearing at North China's annual dinner event.
HR assumes an imperial concubine "look" to mark a successful year for the Group.
Eye-catching costumes were also a central element of East China's "Singing Phoenix of Qishan @ In the Mood for Love" event, which included long gown in Minguo, as well as ballet dancers, Super Mario stars, seafarers and other colourful characters.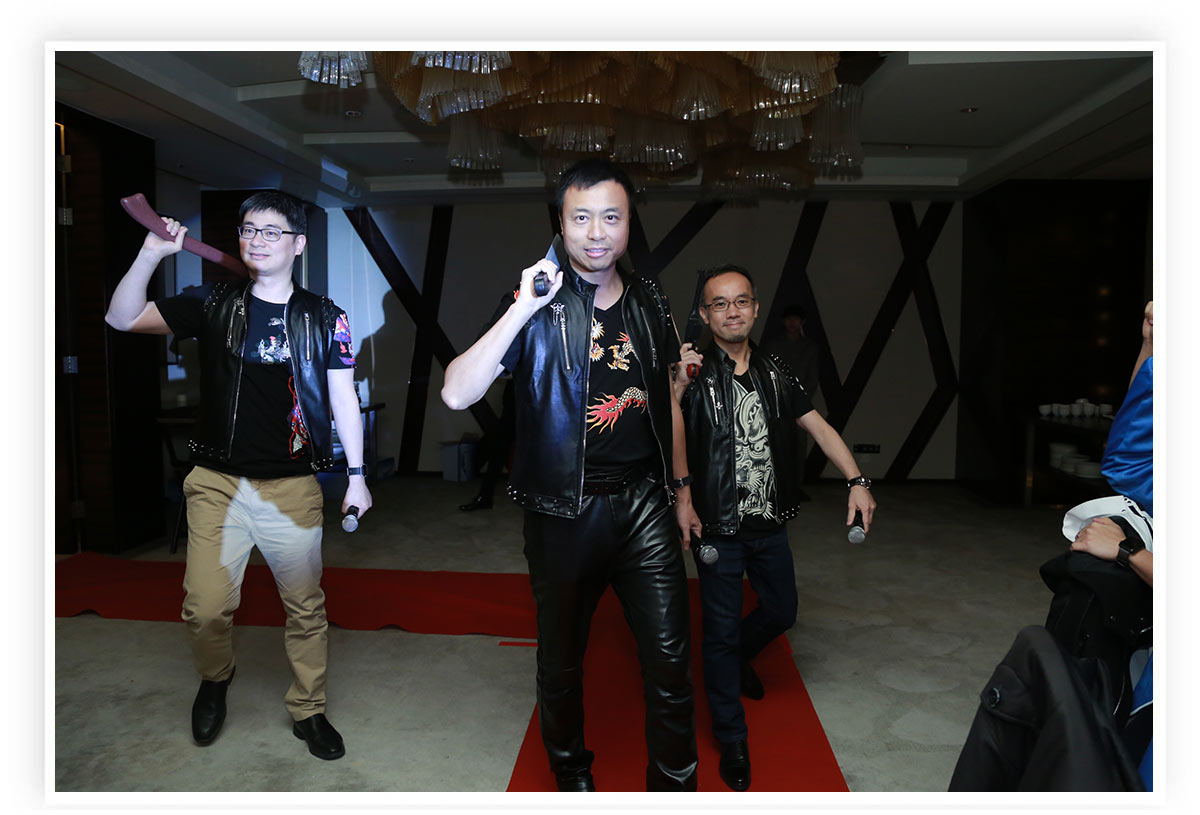 Management leads the audience in song dressed as gangsters.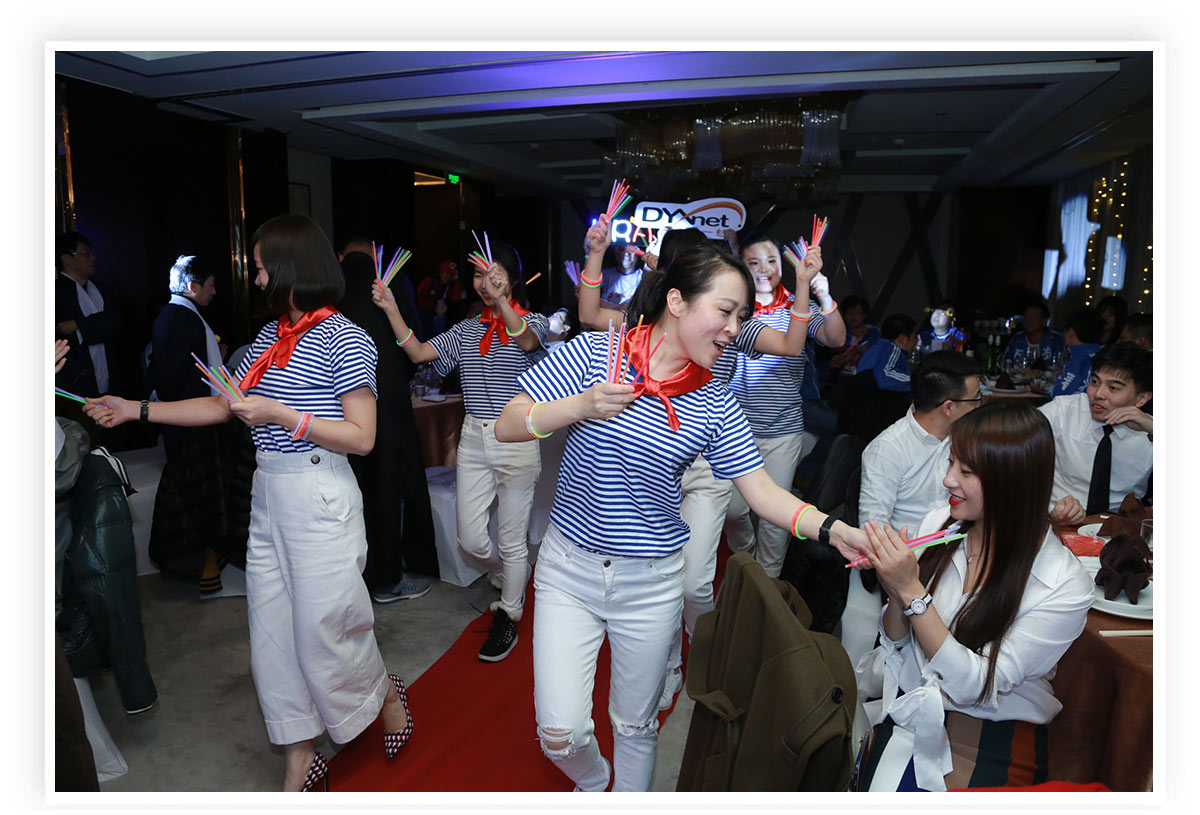 HR is all at sea after dressing as seafarers in step with the "Singing Phoenix of Qishan @ In the Mood for Love" theme.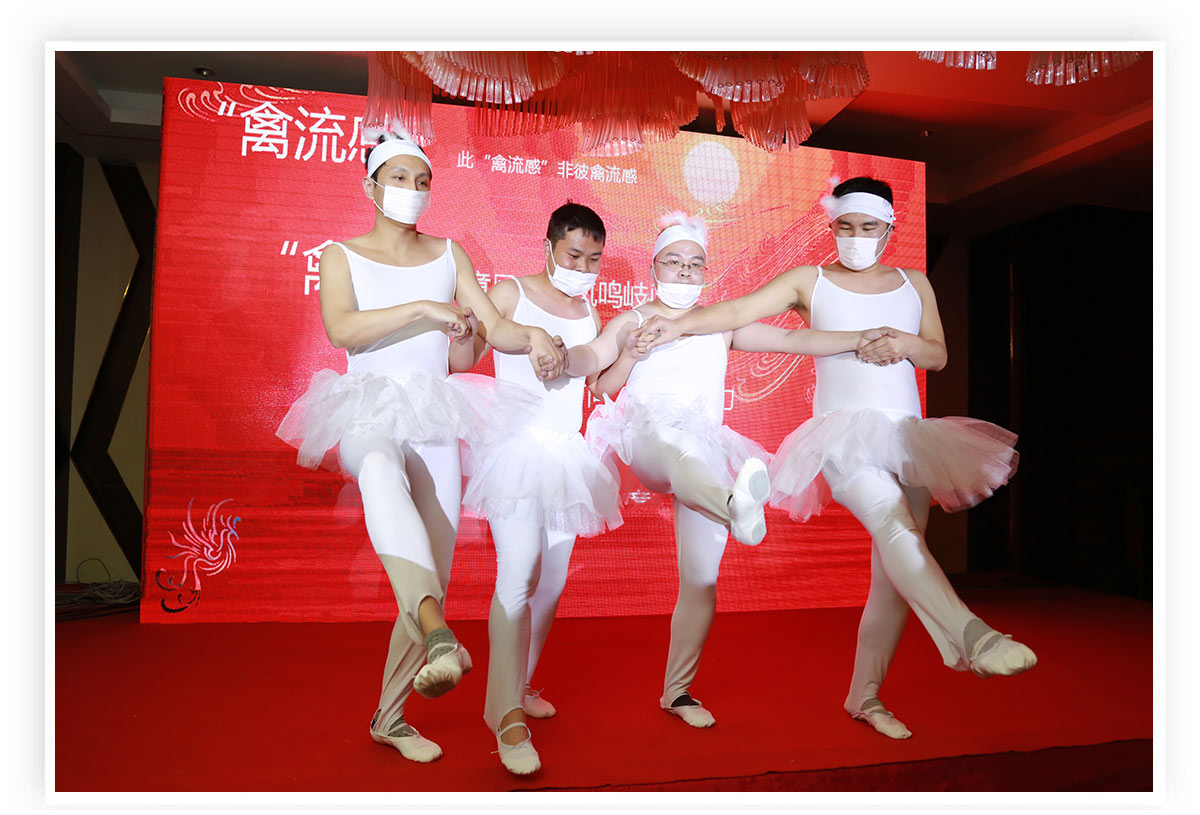 Network Operation Centre engineers generate infectious laughter with their humorous slant on "Avian Influenza" – and win best performance award into the bargain!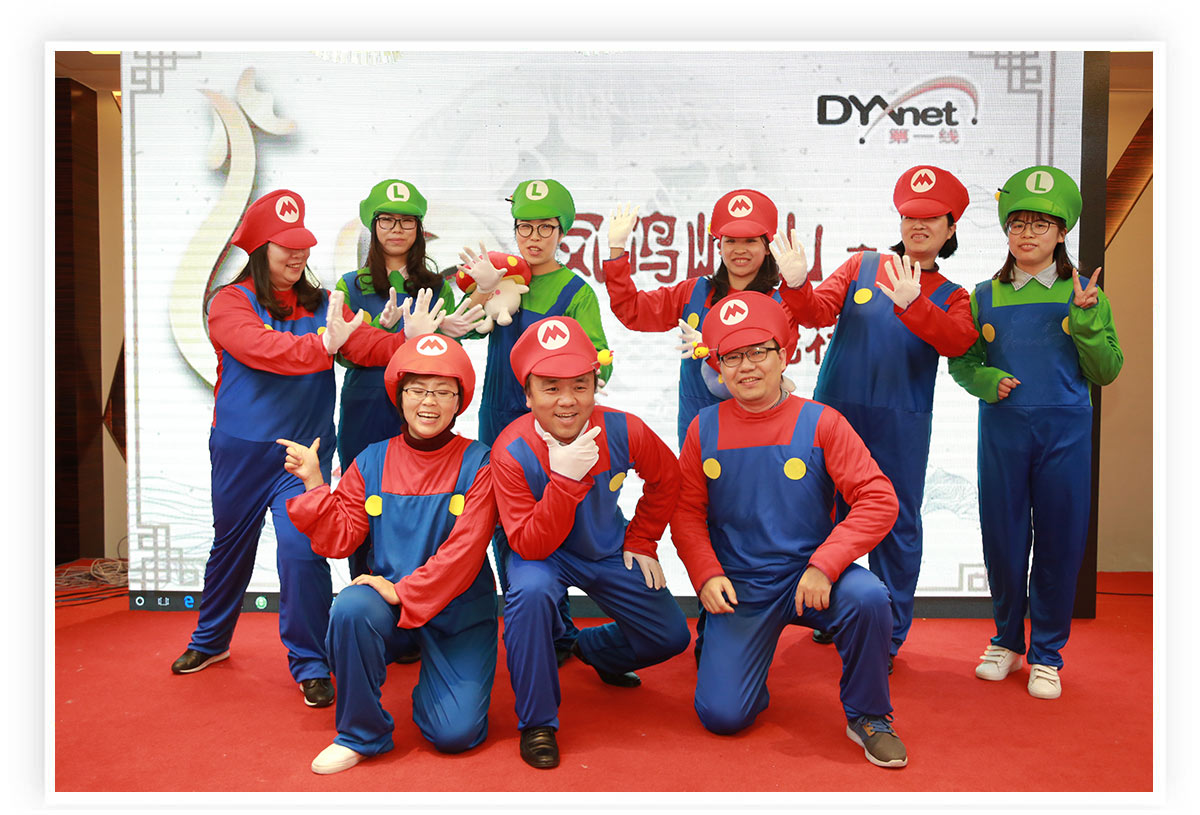 This Super Mario mob from the finance department take a break for a photo after drawing thunderous applause.
"Feathery fun" was the order of the evening at the "Singing Phoenix of Qishan @ Flying high" extravaganza in Taipei. For example, management figures wore wonderfully-gaudy feather wings, while others donned Black Luke and Venice Carnival costumes to complement dance and magic performances.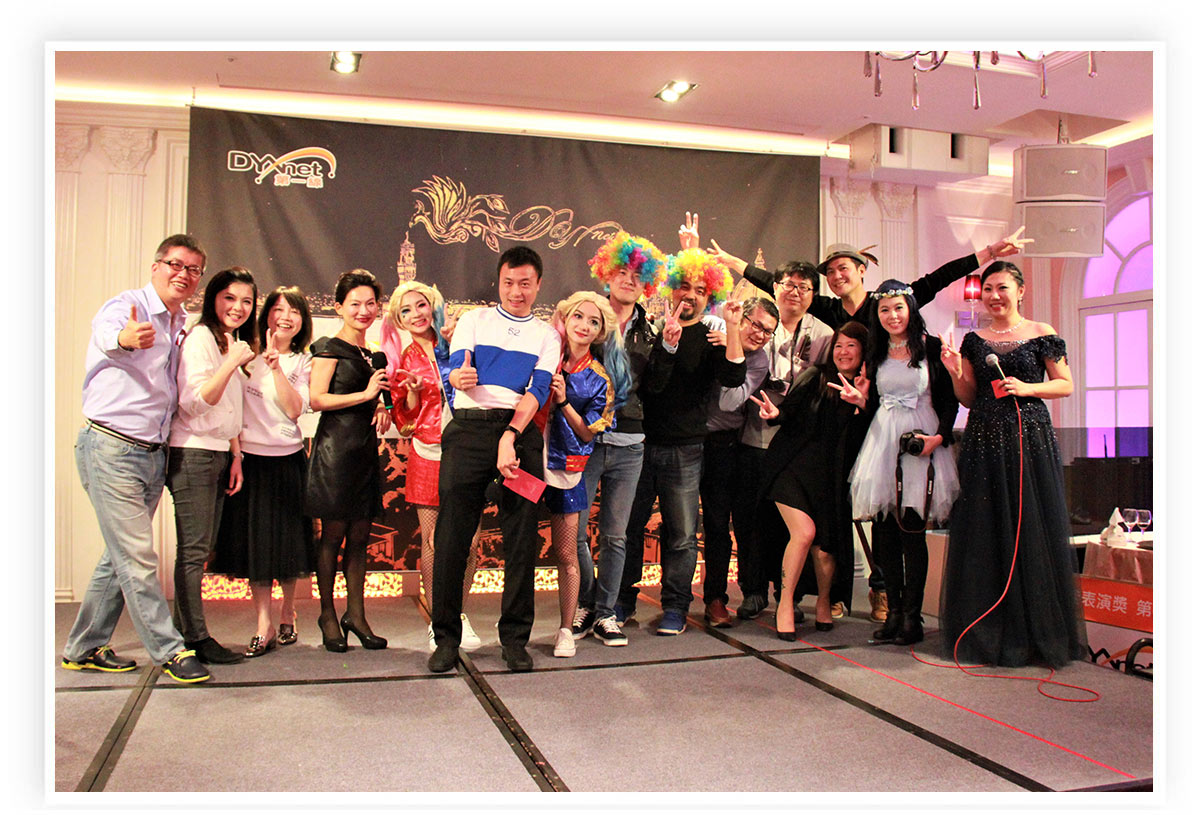 "Feathery fun" ruled the roost at the annual dinner in Taiwan.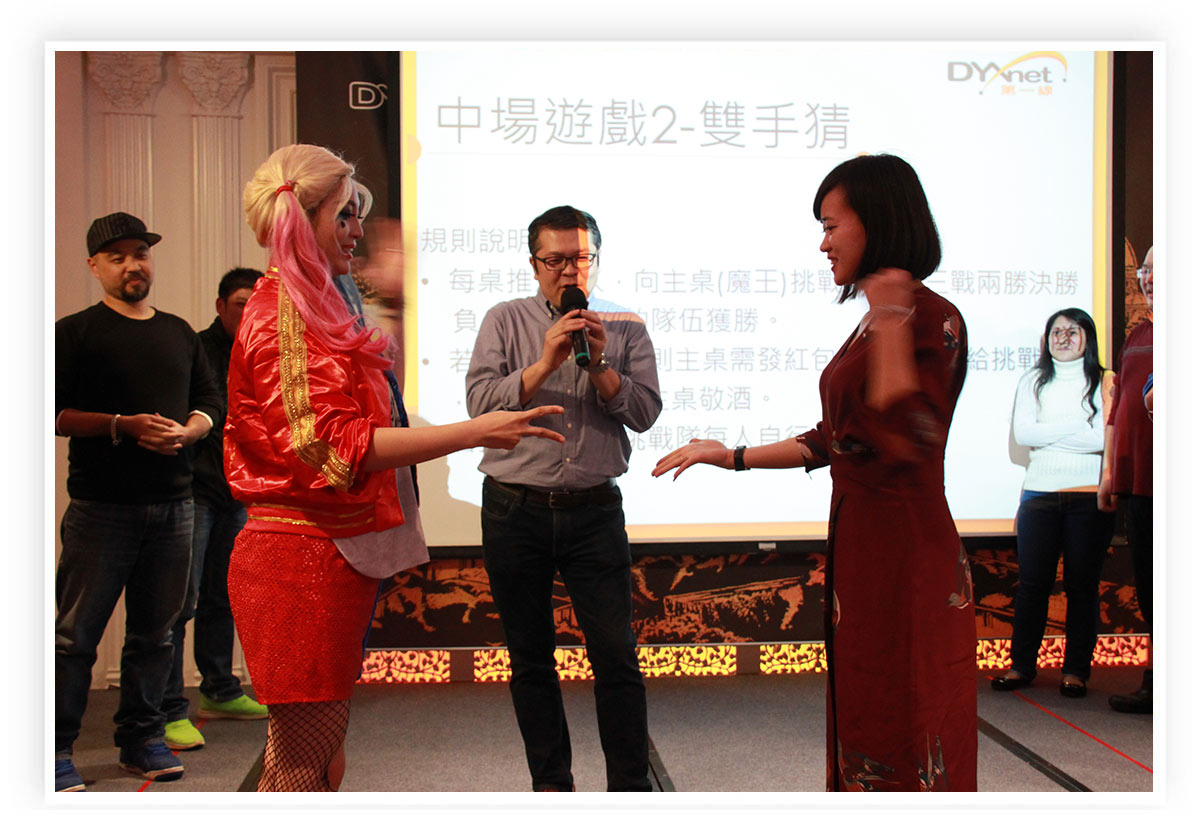 Mora Players work hard to win the big prize.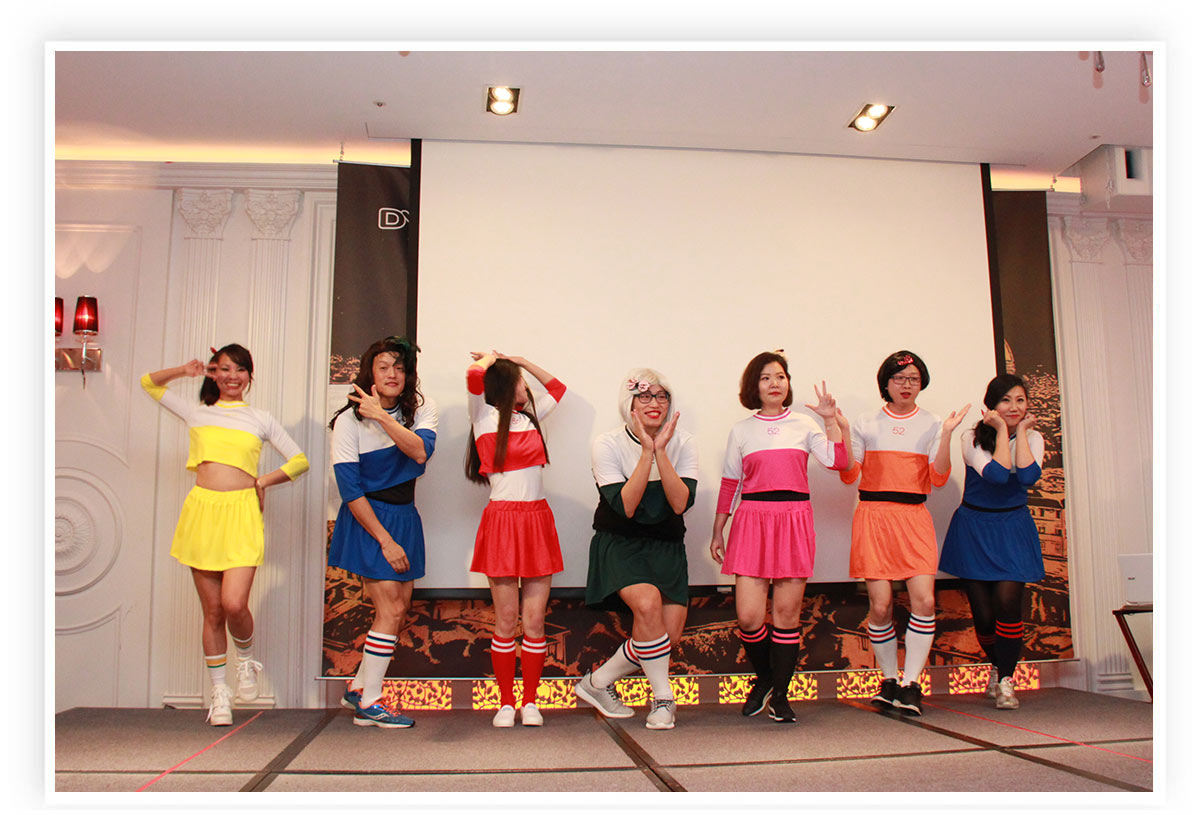 A powerful partnership between Project Management, Direct Sales, Administrative and Quality & Service Management departments provides rich entertainment.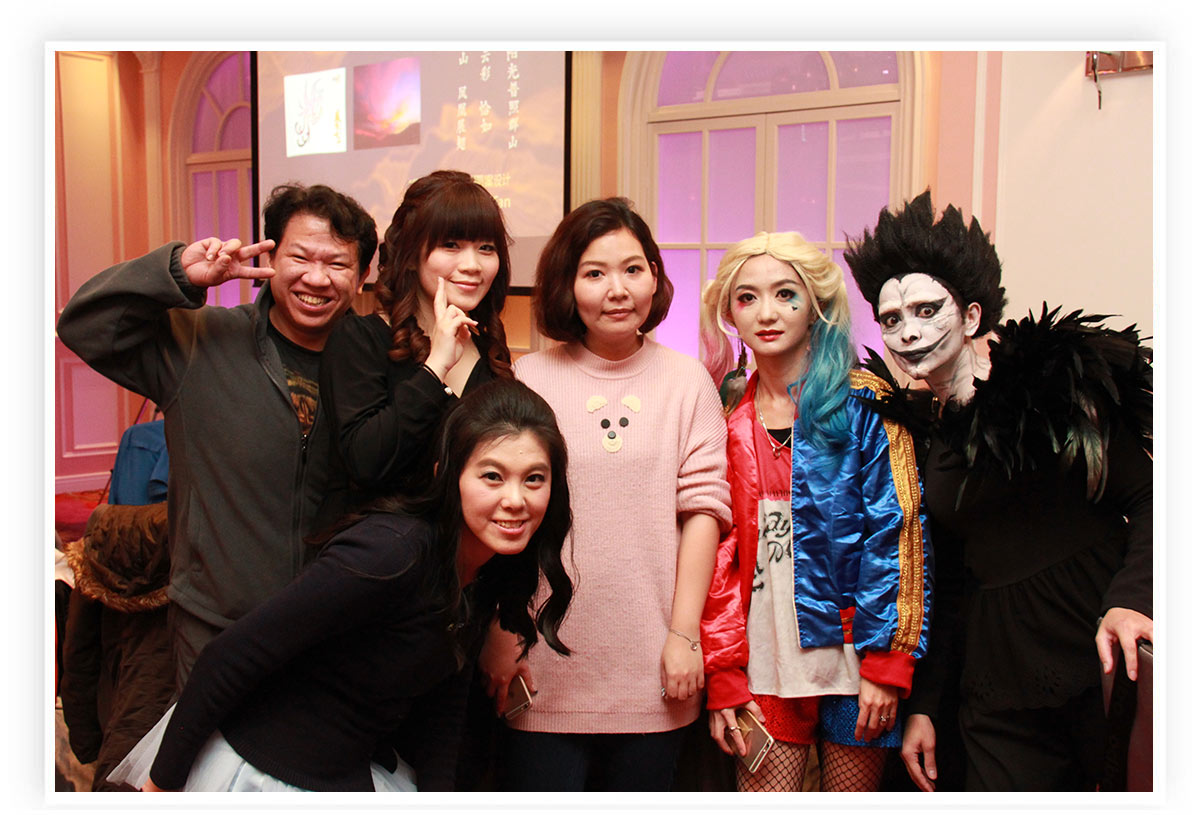 Black Luke and Harley Quinn gatecrash the event to get everyone in party mood.
Last, but by no means least, South China's "Singing Phoenix of Qishan @ Dancing into Exciting New Era" event featured a fashion show in which managers dressed as Terminators, while staff members wore costumes representing their departments. Lap Man presented praised colleagues for their contributions over the years.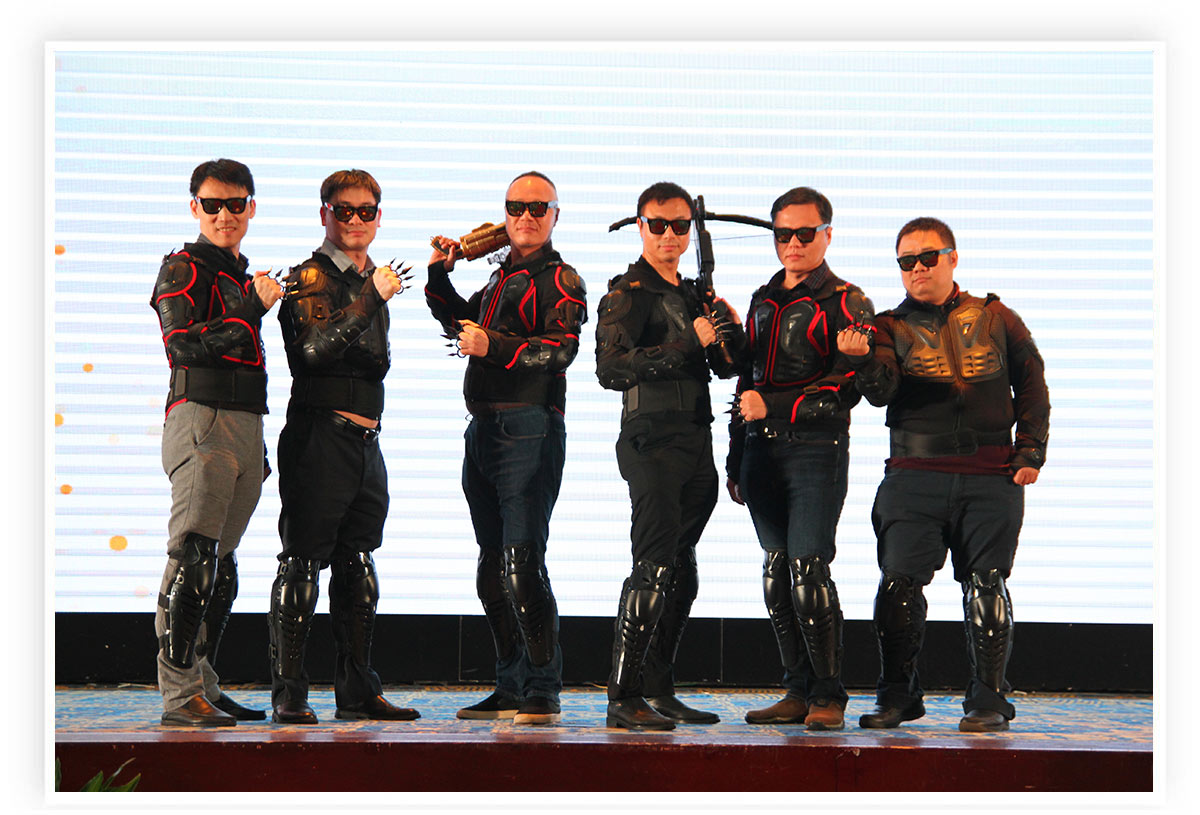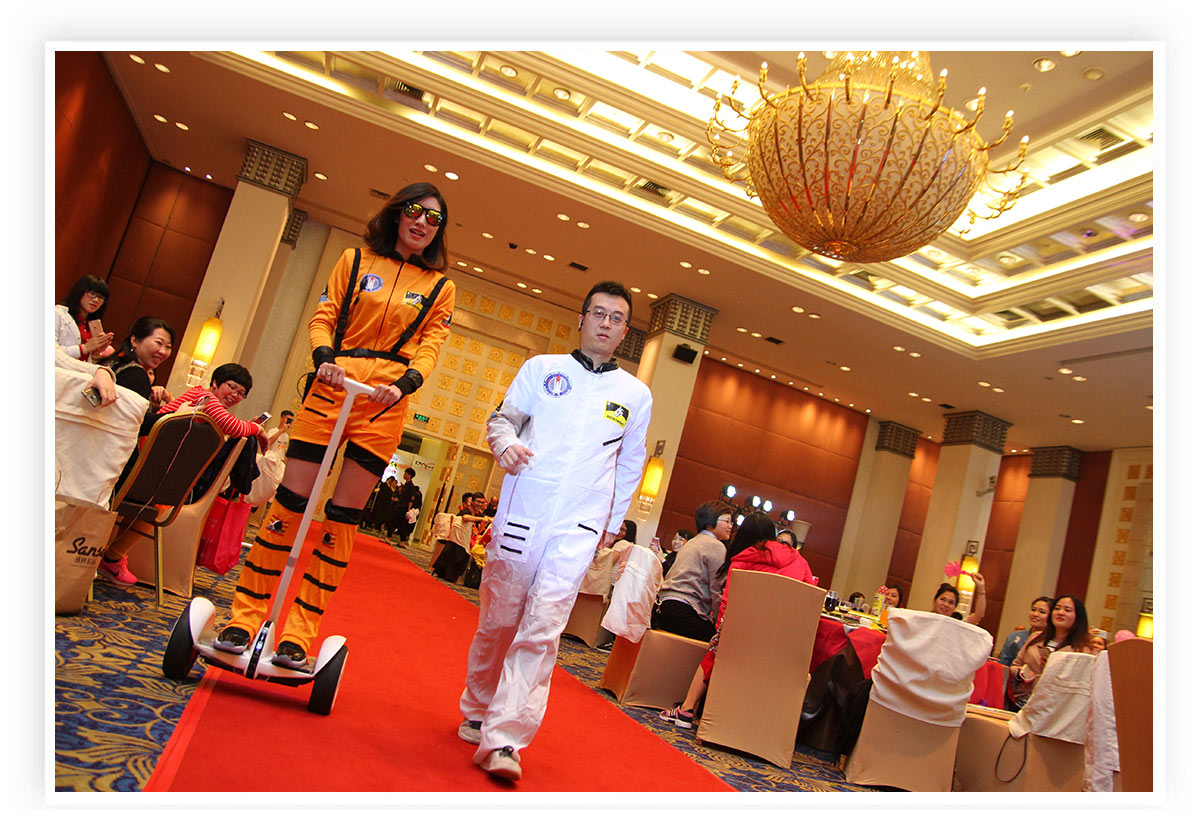 Terminators and Astronauts arrive from the future to a warm welcome at the South China annual dinner event.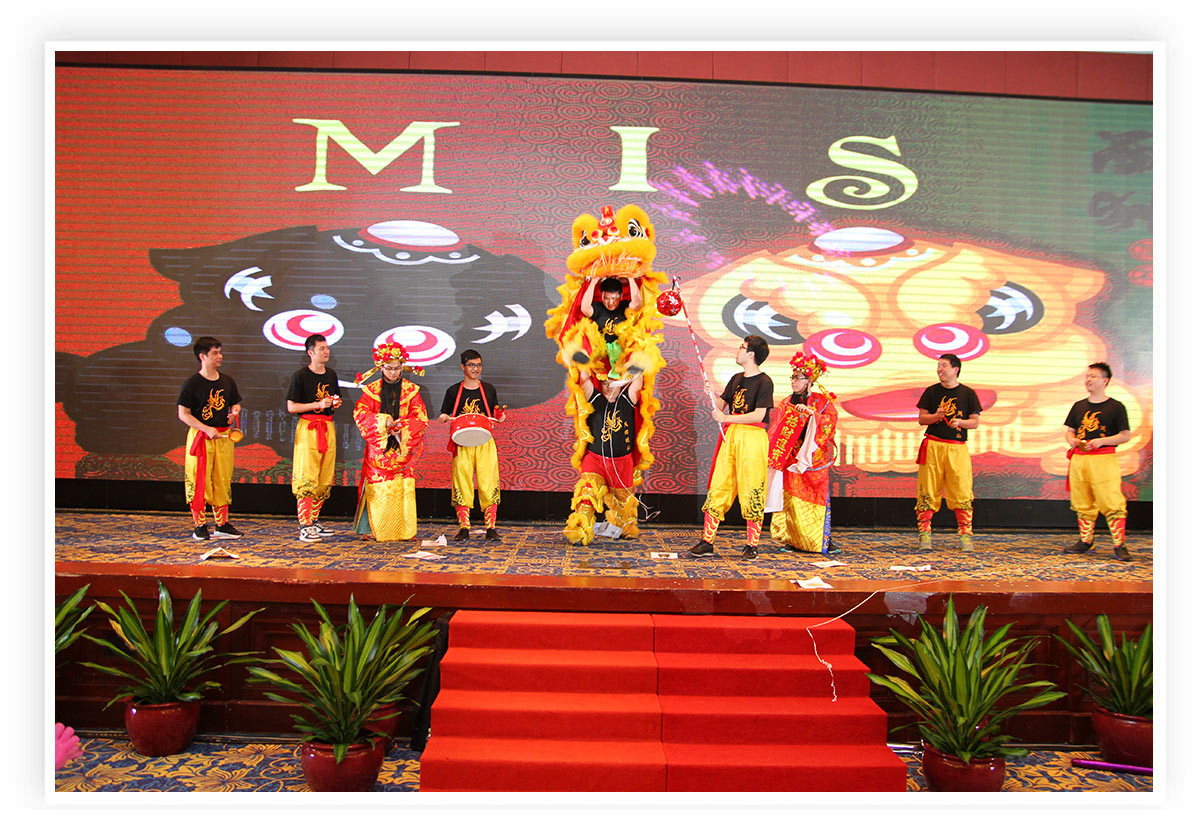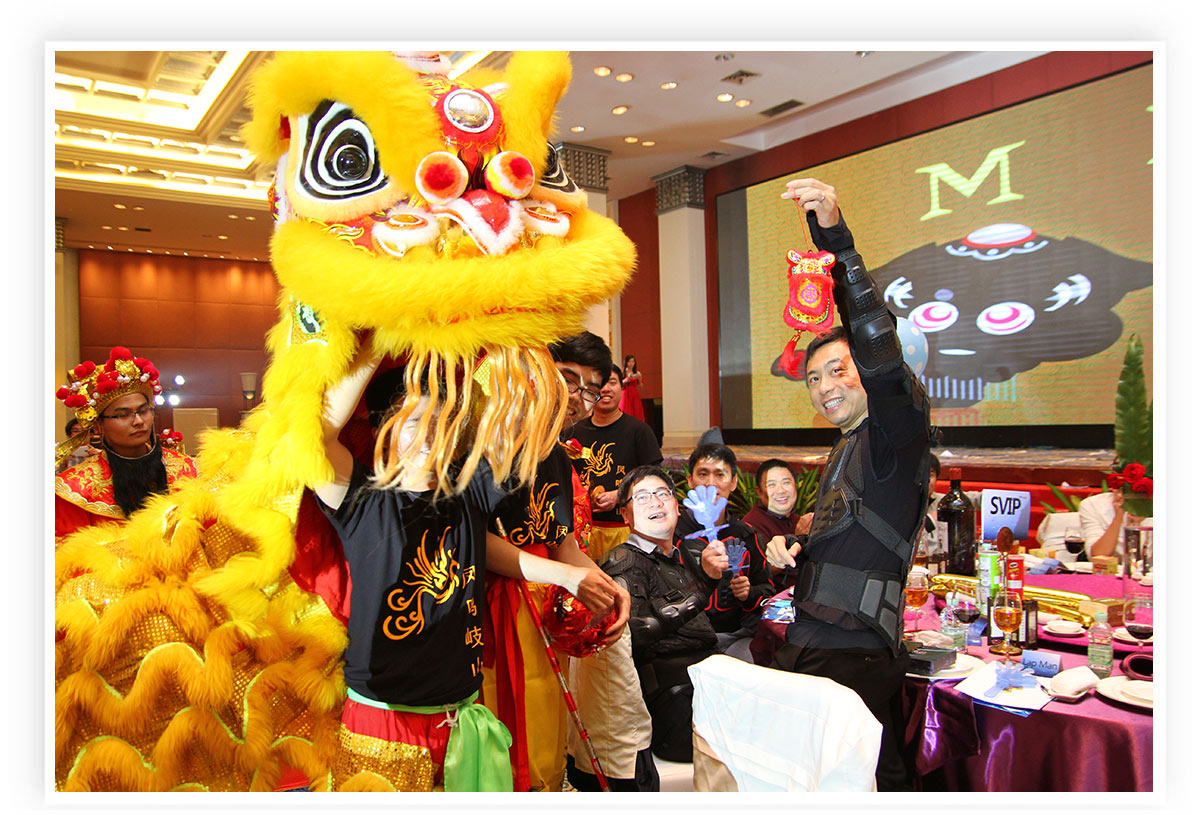 A lively lion dance draws a roar from the audience and presents a fame-and-fortune lion cub to CEO Lap Man.
Each and every dinner event was designed to mark what had proved to be a triumphant year and a succession of successful activities for the wider DYXnet team.
For example, one of the most recent highlights was in January when a 50-strong army of sales hotshots and other high performers took Tokyo by storm for our six-day "Top Gun Awards" trip.
And creativity among staff came to fore during the year when colleagues contributed written items and photographs to our "Year of the Rooster" diary.
Perhaps the greatest highlight to look back on was when esteemed colleagues received long-service recognition for five, 10 and 15 years' tenure, as a heartfelt reward for their loyalty and dedication.